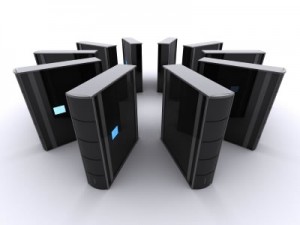 With news that a double-dip recession may be upon us, small business owners struggling in the already under-performing economy are biting their nails down to the flesh. If your start-up has been sputtering for sometime now and seems to be approaching disaster, there's very little that can be done and even little time to do it. Lay-offs are the norm, but they're typically an impractical solution for small businesses. Borrowing money is an option, but enormously difficult. Slashing salaries, reducing benefits, and canceling perks are all unfortunate yet sometimes necessary thing that must be done to save the office from shutting down.
What Are Your Choices?
But have you thought about shutting down the office, yet keeping the business?
Complete virtualization of your business is a great way to save thousands up front and thousands more in the long-term. By transferring data to a cloud service and utilizing services such as those provided by Vmware and other virtualization software providers, companies can forgo the necessities of the office altogether. What is an office for other than to keep employees encouraged by a team atmosphere and to have a place to store files and data? Plenty of people say nobody respects a business that doesn't have an office, but considering that the overwhelming majority of business in the world is conducted without the office ever being seen by the consumer, it's hard to argue why that particularly matters for small start-ups.
What You Will Gain
You'll save money on office space rent, gain money by selling off all your furniture and furnishings, and it's even suspected that letting employees work from home actually makes them better workers. By abandoning the office altogether you provide your business with an instant boost in wealth, which while not the only thing you'll need to get your business booming again is a terrific way to get you back to a place where you're better situated to make more money.
You won't find a shortage of employees who have a problem working in their pajamas from home, and any lost team spirit can be reclaimed by agreeing for everyone to meet either once a week or twice a month. The meeting place can even be a coffeehouse depending on the amount of employees.
Go ahead paint the word "closed" on your office door, but don't go out of business. Take your office online by taking advantage of all the ways in which your employees can perform their functions remotely. It might not be your saving grace, but it's sure to keep the boat afloat a little while longer.
This is a guest post. Email me if you would like to guest post as well!