New products are fun and exciting, but they don't do you or your customers any good unless people know about them. Once they know about your products, you have to make sure they understand why they need them, so you have a lot of work to do. To help you out, here are 9 tips for selling new products online that will help you with your next product initiative.
1. Develop a plan
When you take on a new product, you don't want to just throw it out there on the Internet somewhere and hope that someone happens by your store and buys it. Determine who
your likely clients are and then develop a targeted marketing campaign. You can use pay per click advertising, social networking, affiliate marketing, or a variety of other messages to get your message out. An orderly, well thought out plan will almost always get you the best results.
2. Decide where to sell
When you are an online seller you have many options available that will help you sell: you are not limited to your online store. In fact, you don't even need an online store because you can sell on mega-sites like eBay and Amazon that already draw a huge amount of traffic. There are also market-specific sales sites such as Etsy that limit sales to a particular type of product. While you are making this decision, don't forget about Craigslist.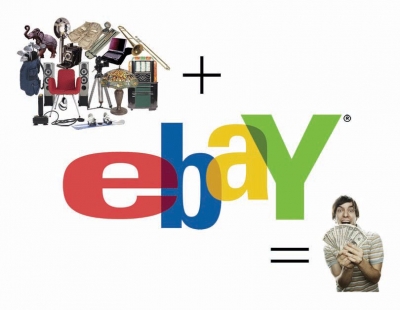 3. Promote user feedback
When selling in your own store, or on a merchant site, ask customers to return and review your product. Especially with something new, people want to know about the experiences
of others with it to help determine if they want to give it a try. Another way to get user feedback is to provide them a way to rate the product. By merely providing a numeric rating, customers can provide a simple benchmark about your product.
4. Facebook
Did you know that Facebook has a marketplace of its own? If you determine that your product has a market among the Facebook demographic, you should consider getting your product out there where most people are these days: social networking.
5. Your online store
If you have an online store or choose to open one, you need to make sure it is optimized for Google and the other search engines so customers will be able to find your products. Don't settle for a freeware or advertising supported ecommerce solution either: spend the money to get the software you need so customers know that you're not a fly-by-night operation. One more thing: be sure to get SSL installed on your Web server. Without it customers will rightly be afraid to purchase from you.
6. Expertise
If you want to sell a new product, than you should know as much about it as possible. Shoppers have questions and they will not be impressed when you can't tell them what your product does, how it differs from other solutions and why it will be a good fit for their needs. Product knowledge is especially important with new products when they are still unfamiliar to consumers.
7. Use introductory offers
You want to sell a new product, so you must convince people to give it a try. You could offer "risk free" trials, special discounts, or offer free samples depending on what your product is. Offering a rebate is another incentive for buyers to try your new product.
8. Sell by infomercial
Sometimes people understand a product better when they see it in action. If you create a simple infomercial to demonstrate what your product is, how it works, and how customers can benefit from it, you will find that selling new products online is a lot easier.
9. Be honest
Many people have become skeptical of online sales pitches because of the number of people who have been victimized by scams. Make it your policy to be completely honest about your product and what it can do and you will earn credibility among customers when you introduce your next new item.
Try these 9 tips for selling new products online and you will be on your way to a successful product launch.
This is a guest post by James Adams who works at Office Kitten where he reviews office furniture for businesses in the UK. If you would like to contribute to the blog as well, please use the contact form above and let me know what type of blog post you can write!