If done right, this method will get you instant, targeted traffic to your site very fast. We'll use Google Groups to get the traffic.  On Google Groups there is a group about anything so your options are endless. It's very easy to find a google group for your niche.  Just go to http://groups.google.com and search for "iphone".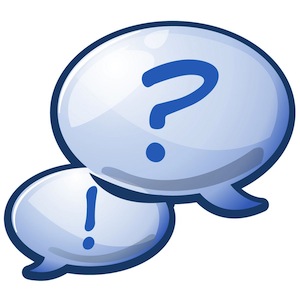 After that click on the "Groups matching iphone" link and you will see the exact amount of groups in this niche as well as their activity.  You would think that the more members there are the more sales you would make. I have found this to be false. Why?  The more members there are, the more activity it will be and your posts will go down faster and people won't see them.
The result = Less traffic to your website.  So what's the solution?  Choose groups with max 500 members. Those work best!  Google only allows 15 posts per gmail account a day. This is more than enough because if you post to 15 groups that have around 500 members in them, then that is 7,500 potential targeted visitors.
Making Your Post
All you want is to get traffic to your site, but at the same time you don't want to look like you're promoting anything.  Post something like:  "I'm currently participating in a contest to win a FREE iphone.
Please click on this link:  http://www.yoursite.com?id=bnmf6j2arl9nz1tm44xz44f8zq83pj "

OR

"I just won I free iPhone on yoursite.com"

OR  "OMG…I need to win this….click here: http://www.yoursite.com?id=bnmf6j2arl9nz1tm44xz44f8zq83pj"
Results
Posting to Google groups takes very little time – making fifteen posts shouldn't take you very long at all. I usually just make one quick post, and then copy and paste it to the rest of the groups I chose to target. This is instant traffic to your niche site or affiliate links, use these resource wisely, and remember to always check if this method is allowed with your specific affiliate offers, and if they are, enjoy the free instant traffic that surely will convert if targeted properly! Good luck and happy money makin!