Who would have thought the idea of sponsored tweets would take so long? harnessing the power of Twitter has been sort of a mystery for the past few years. We know contacts can be made, ideas shared, products marketed, etc., but how can we make money for posting this stuff? Well, along comes Sponsored Tweets.
This site, created by Ted Murphy, allows for advertisers and tweeters alike to benefit. Similar to a PPC method, advertisers will pay you to tweet about their company! It is all automated as well. you simply pick the company you want to work with, set a price for tweeting,write your tweet, and sponsored tweets takes care of the rest. It could not be any easier. You can even set the time frame in which you want your tweets delivered.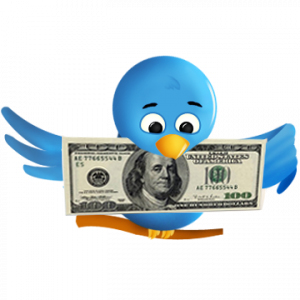 Sponsored tweets also has a referral program where you can share in the revenue of all the people you refer. Just imagine getting Nike or the NFL calling on you to tweet for them. They pay well I assume. Minimum price is .10 cents per tweet and moves on up from there. I have really enjoyed getting into this program. Ted Murphy has done an outstanding job on this site and making adjustments when needed. It's absolutely free to join and advertisers will be salivating for you to tweet away for them. Outsourcing tweets, who would have thought?? Click the link below to get paid yourself!