I'm sure a lot of you have probably heard of bloggers getting paid to do review posts of other sites, networks, and other affiliations… Right? Well there are many bloggers out there that don't even know that this exists, let alone that they could very well be paid to write about the things they do for free! For example, you could easily have written about a brand new product that just launched, giving your full review on it and NOT even including your affiliate link to purchase the product!
Listen, if your reading this and you have reviews of anything, and there is an affiliate program out there for it, I encourage you to go right now and update the blog with an affiliate link! Your leaving money on the table!
Now that I got that off my chest, I wanted to introduce to my readers a great site that will find reviews and clients for your blog all by itself. The best part of it is that its completely free to join, and they do the hard work of getting you clients for free! Sure they take a part of the payout, but they still get you a lot of very interesting leads and the best part of it all, it gives you free traffic!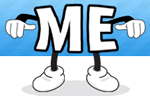 What site is it? Well its ReviewMe.com! If you haven't heard of it already, I encourage you, well force you to sign up with them right now! If you aren't signed up with them, you are losing on money you could be making from potential reviews of companies and products, and the best part of all, more exposure and traffic to your website!
ReviewMe.com offers a very easy to manage dashboard, and once you sign up, you can even browse through other bloggers sites and see how much they charge per review compared to their traffic stats. This way its really easy to determine how much you should charge to start getting potential clients. I checked a site with similar rankings to mine and they were charging over $100 per review so I was really impressed by that! Currently I was only charging $20 dollars but I'm thinking of increasing it to at least $50 for now and see how it goes.
Anyways, I urge you to sign up with ReviewMe.com right now. If your a blogger, you are also allowed to share your contacts with other bloggers and do review posts with them for free, its all up to you, or if you just want a review of your site or product from them, you can also buy leads through the ReviewMe.com dashboard as well. Its all up to you but you must sign up now by clicking on the image below!