Email has taken the world over. Individuals and people are utilizing email on a daily basis and most prefer it over postal mail. This is for a few obvious reasons such as it's free and you don't have to pay postage, it's much more reliable than the post office and there are several services that allow you to send even the largest files much more quickly. Most servers are able to send emails in less than 5 seconds. Because of the flexibility of email, you can see why people are using it on a daily basis whether it is their personal email or work email.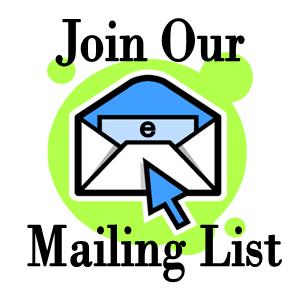 Marketing promotions are utilizing email as well. You can send newsletters, promotions and a variety of other informational products. So, you may be wondering, how exactly you come up with all these names and email addresses. That's where the opt-in list comes in.
An opt-in list is essentially a list of emails that you can send your marketing materials to. Now, getting a whole bunch of emails is easy, but you also want to be able to target your marketing to the right group. You wouldn't want to send cosmetic coupons to a bunch of men and you wouldn't want to send tool coupons to a bunch of women. A good list will also provide you with a profile of the email address owner so that you can easily target your promotions to your target audience.
There are several ways that you can begin to develop a list that is targeted and give you all the information to ensure that your promotions are as successful as possible.
Create Your Website
Obviously, if you're selling a product or service online, then you're going to need a website. You don't have to go through the expense of having your site professionally designed, as there are several website services that offer hosting and a website designer as well. These have advanced drastically since their inception and you will be able to create a very nice website with them.
If you have some experience with HTML, you can use Macromedia Dreamweaver, Microsoft FrontPage and even Microsoft Word to develop a simple HTML site as well. If you are going to be using FrontPage, you will need to ensure that your web host offers FrontPage extensions so that your forms will work. You may also have to download a special program to read your forms as well. On your website, you are going to want to be sure to have a guestbook where people can leave you comments and their contact information.
On your website, you are going to want to have an opt-in form. In this form you are going to request the person's name, their email address and a short description of their business. This will help you target your lists. You are also going to want to have a lot of good content. Good and useful content will attract the search engines to your site and will help you get indexed in them.
With a website comes website promotion. This is important because you need to generate traffic to your website so that people can sign up on your list. By promoting your site properly you will be able to increase your chances of attracting people to opt-in to your newsletter or other promotions. This means you will also need to look into traffic generation techniques such as writing articles over subject that relate to yours. You can then provide a link to your website in your articles so that people will be driven to learn more by going to your website and signing up on your list.
With your opt-in, you also need to provide an opt-out. Most people are going to want to opt-out eventually, and this allows them to have that out. People are also often very leery if they do not see a way to unsubscribe and they are less likely to sign up if they don't see that they can get out somewhere down the road.
In an effort to keep promoting, you can also look for other people who would like to share in on your list. This allows you to share your list and split the expenses associated with the list. It is best to have a partner who has a business that is similar to your own. This will allow you both to profit for the lists.
You should never forget about the offline list building options that are available as well. You can do small supermarket raffles or similar sign-ups for prizes at events. Simply have a field for an email address and you have just received permission to email these people with your future promotions.
In most cases, you are going to know that the people who signed up on your list are interested in what you have to sell. By obtaining lists of people who are interested in your products or services, you are opening yourself up to a word of boosted sales and more profits in the internet marketing realm. Good luck, and remember, take action now!