Market Research The first question every marketer starts out with is, what to promote? The short answer is that you want to start out promoting products and services that are already popular, such as products that are being actively advertised on TV (just two current examples at time of writing are Guitar Hero and CreditReport.com, both of which have CPA offers available for promotion on the networks listed above). You also want to promote offers that already have a high EPC (Earnings Per Click).
These tend to be the offers that are already making affiliates the most money, and you can find this information out by contacting your affiliate manager by phone, IM or email. (EPC is calculated very simply – the network divides the total payout generated by advertisers for that offer by the number of clicks it took to acquire the leads.
These network EPC numbers may not exactly match your own individual numbers, since they represent a broad cross-section of affiliates using different promotion methods, but they are very useful as general indicators of how profitable and offer really is). More broadly, you want to focus on markets that are always "in demand" like weight loss, or that are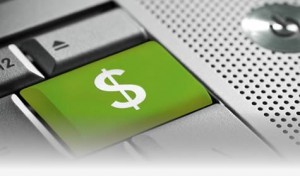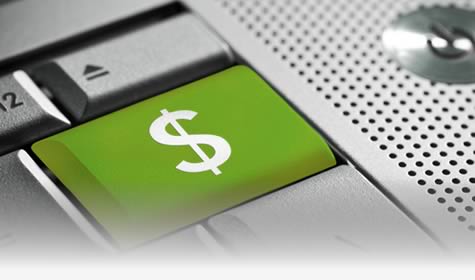 predictably in demand at a certain time of year like Halloween, Valentine's Day or Mother's Day.
Once you have figured out which offers to promote, you want to decide if you are going to direct link or create your own landing page.
As Seen on TV As mentioned above, promoting products that consumers are routinely exposed to on television is one of the best strategies for finding popular offers. Go to AsSeenOnTV.com, and you can check CPA networks to see if they have offers that match the products listed on the site. Your other option is to directly sign up for the As Seen On TV affiliate program.
High EPC Offers On some CPA networks, like MaxBounty and Neverblue, you can clearly see the EPC data associated with each offer right in the offer listings. You can then sort the offers to find the ones with the highest EPC. You can also run a search to find offers matching a particular topic like ring tones or baby products and then sort them to find the highest performing offers.
Finding Profitable Niches With Google & Market Samurai If you want to promote something related to (for example) the weight loss market, you can search for "weight loss" using the Google keyword tool and see immediately that there are a huge number of searches for keywords related to that market. You can also use the free Google keyword tool to find keywords related to an individual website. This level of data is available to anyone for free, whether or not you have an Adwords account. Just search for "Google keyword tool." If you use Market Samurai, however, you can get access to Google keyword data with additional market-research information such as a keyword's OCI score (a metric developed by Microsoft to measure a keyword's "commercial intent") and Adwords Value ( the total daily value of traffic a top-ranked Adwords advertiser would receive).
Seasonal Promotions United States holidays like Valentine's Day, Easter, Mother's Day, etc. can be extremely profitable marketing opportunities, and affiliate networks will often roll out holidaythemed offers to match. Whenever a holiday is coming up, be sure to be prepared at least two weeks to one month in advance to make sure you are in the best possible position to promote related offers.